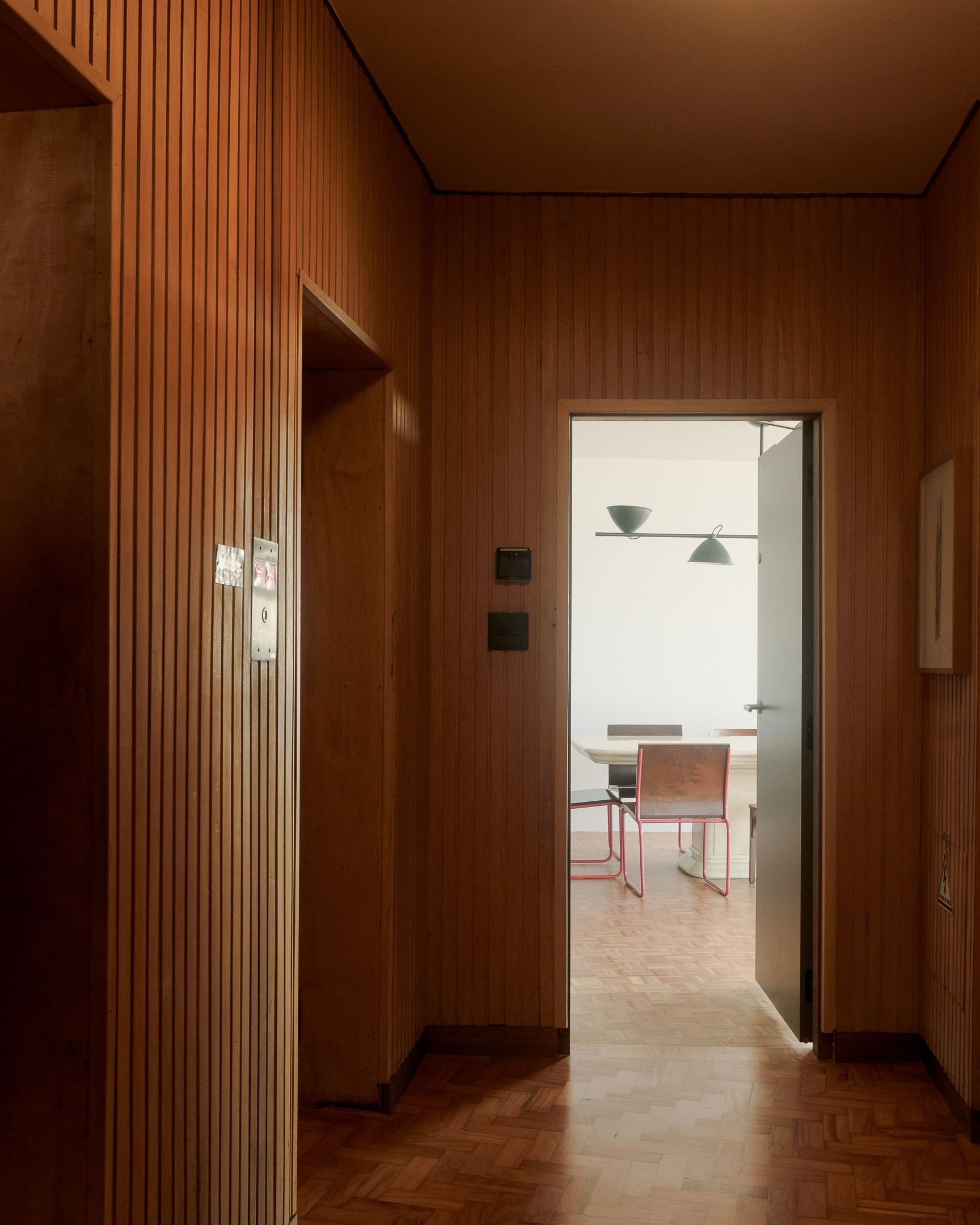 Apartment Copan D in São Paulo, Brazil.
Architecture by Sabiá Arquitetos & Trema Arquitetura
This large apartment in the famous Copan building, designed by Oscar Niemeyer, was renovated by the combination of two units in block D.
To adapt the new spaces, a large living room, two bedrooms and an office were turned towards the panoramic views of the north, while the kitchen, services and a sheltered bedroom en suite face the back. The radial plan breaks pure orthogonality, and the photographic frames are guided by occlusions, oblique perspectives, floor paging and lighting cues. There is special attention to tectonic and chromatic materiality, to the shine from the kitchen elements and the stones in the bathrooms.
Direct sunlight appeared at the end of the summer afternoon, very intense and yet with some softness as it bounced off the Copan breezes. At night, a metropolis that fully embraces one of its most emblematic buildings.