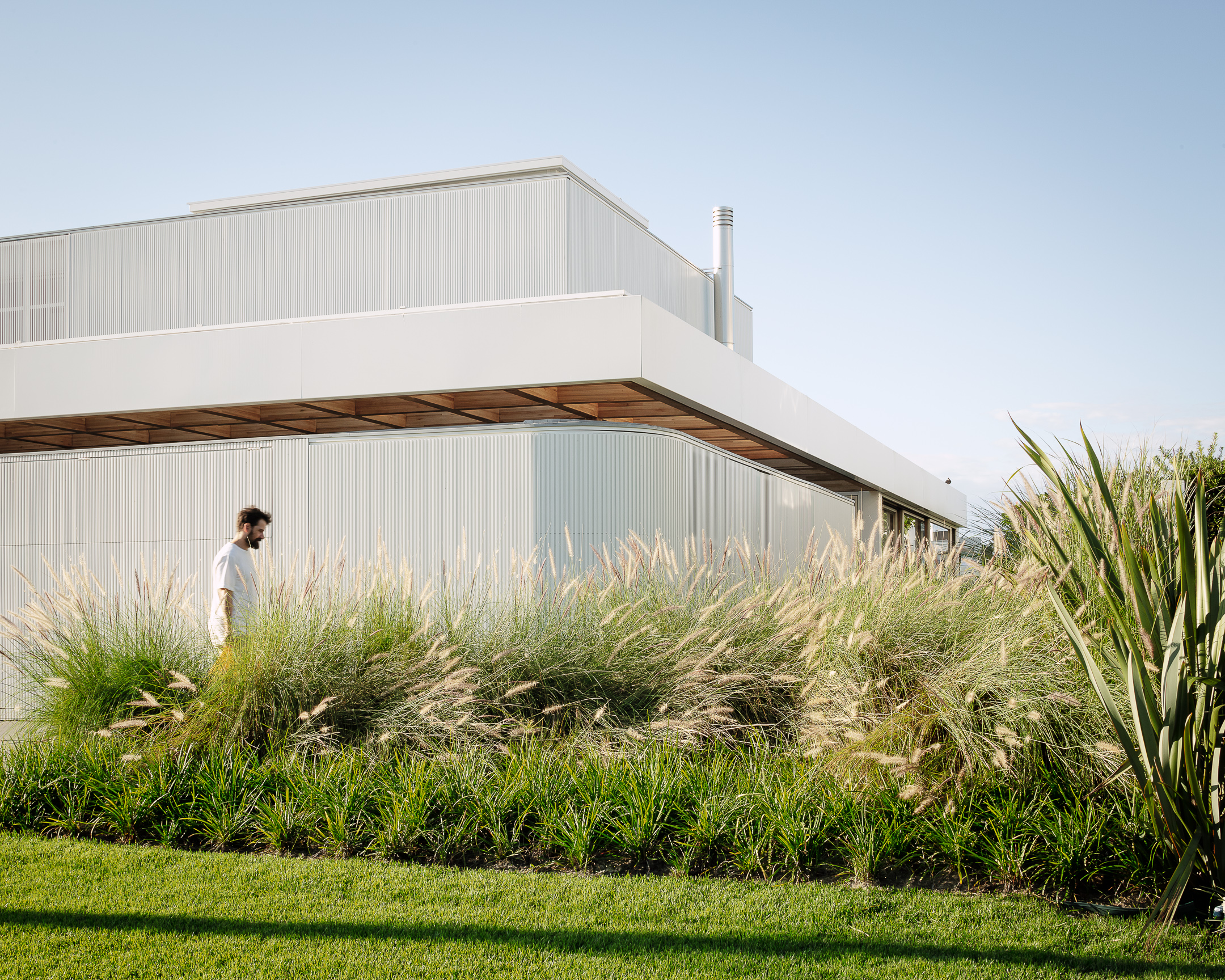 Moon House in Xangri-lá, Brazil
Architecture by Arquitetura Nacional
Casa Lua, or Moon House, is a comfortable year-round summer home located in a gated community on the coast of Rio Grande do Sul. The house was designed with the intention of providing a space where the whole family, including multiple generations, can enjoy the summer and other seasons. Privacy was a significant concern, leading to the positioning of social living areas and the swimming pool towards the back of the property, facing the condominium lake. The facade features large glass openings that provide a direct connection to the porch and gardens, while movable sheets offer privacy control.
The house is divided into two floors. The ground floor has a square floor plan and features a structure made of glued laminated wood beams. This floor contains the service volume, which is a separate block projecting loosely over the main grid. The second floor, set back from the ground floor, serves as the private area and includes a veranda with a view of the lake.
The exterior of the house is characterized by a monochromatic appearance, with surfaces covered in a white metallic coating. This creates an ethereal feeling that contrasts with the vibrant colors and materials in the surrounding environment.
Inside, the wooden grid of the ceiling takes center stage. It serves as the framework for the layout, positioning walls, cabinets, and lighting accordingly. The intention was to leave the wooden beams visible in the internal spaces, with white ceiling exposed through the gaps. The choice of irregular stone flooring allows for flexibility in arranging loose furniture. Soft colors and textured surfaces create a sense of tranquility and reflect the lightness and fluidity of the overall design, inviting the family to relax and enjoy leisure moments.